Identity Design
When the name 'Mountain Moose' is presented to us. The client already have what they brought to us, a sketch pose of a moose guy. With that logo symbol keep in the back of our mind, we still want to explore different approach to the overall logo design. We proposed 6 logo designs, and with the client's perspective, we focused on this particular logo design. With this simple and playful moose logo, it creates a sense of belonging to the culture and the environment of  North Conway, NH. 
​​​​​​
The moose mascot creates the feeling of fun, friendly, who loves food and daring adventure.
With these traits, we integrated the local style meets with asian culture. Where he skiing, go hiking, riding motorbike, riding TukTuk, snow boarding and the list go on. From here, the mascot is born.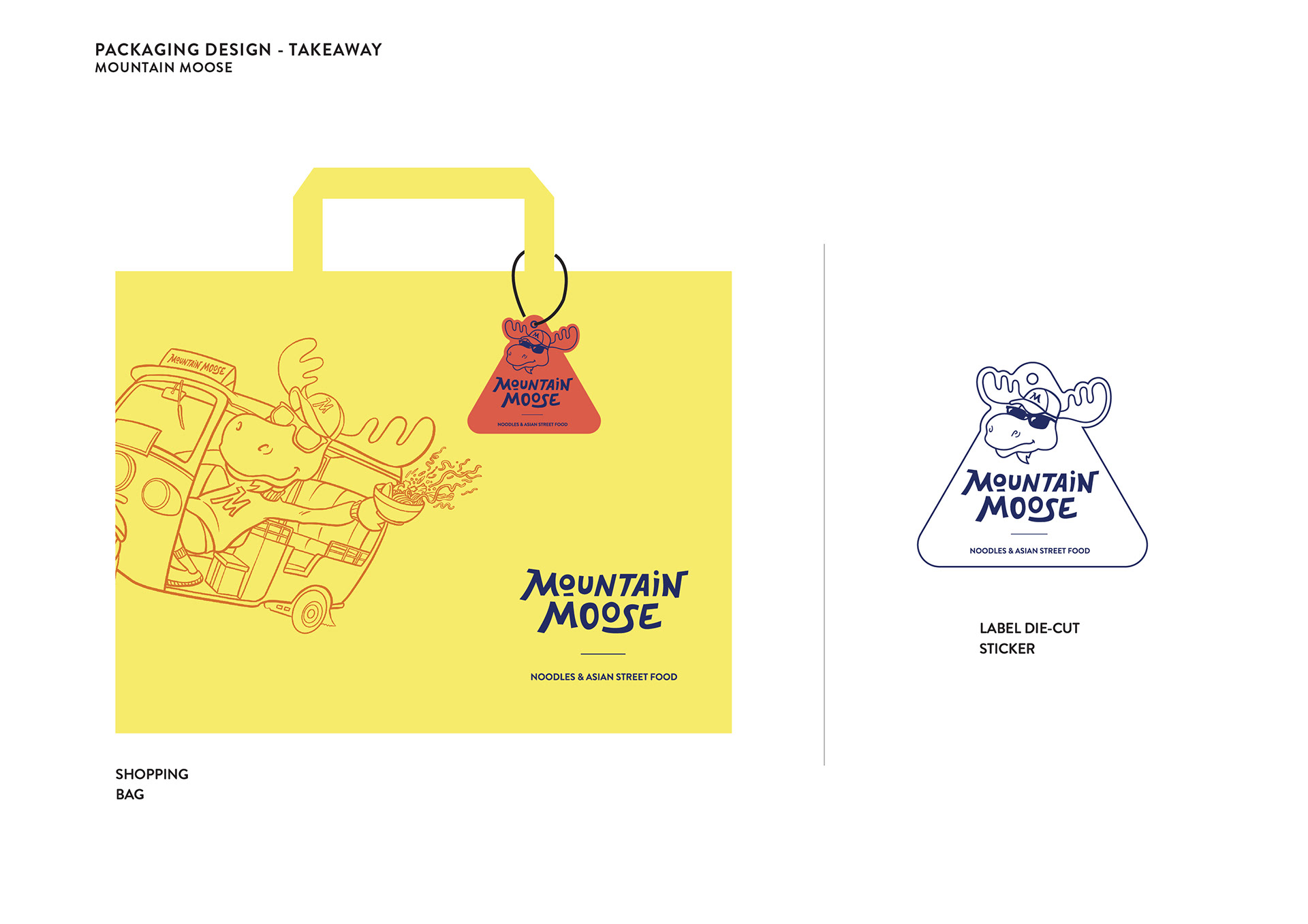 Wall Mural Design Explorations
ART DIRECTION:


ricky setiawan sutjahya
SHOWCASE: IG PORTFOLIO
_


IN COLLABORATION WITH:


yulian ardhi
riri kumalasari
joeruel rick

s sutjahya


_


CLIENT:


MOUNTAIN MOOSE
_


LOCATION:
North Conway, NH